Most people might think that dealing with working a regular in the outside world is more difficult and complicated than staying at home, doing housework, and taking care of children. Well, it's not; it is an irony that the world inside our homes is a far bigger juggernaut than what lurks outside. Parents (especially moms) have to deal with issues regarding childhood, care-giving, parenting, housekeeping and even pet care. It is an everyday struggle to keep these issues in balance and on the right track. So what makes housekeeping and parenting a not so easy job? Here are some footnotes that may enlighten you.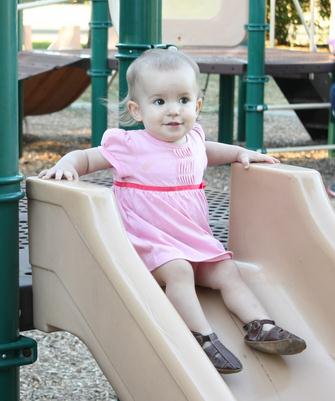 Image source – ehealthwall (link)
Parenting: It's a 24 Hour-Job and It's Complicated!
When we go to work, we are often faced with daunting tasks and a lot of complicated issues. But the advantage of working is you only face these complications for eight hours and eventually you can sleep or drink them off when you go home. Not with parenting. Parenting is a 24-hour job and it involves complex processes just to ensure the safety and welfare of the child. So what makes parenting complicated? Here are some of the issues parents face every day, 24 hours a day and 7 days a week.
Raising a Child and Dealing with Childhood
Parents are endowed with the task to raise a child accordingly (a child that can be productive in the society in the future). It may sound simple but raising a child takes gigantic or enormous efforts from the parents. The parents are not the only factors that affect a child's growth and development, the environment, the society and the other people around them affects how a child thinks and feels. And so parents are left to take these factors into consideration and carefully balance them so they may not cause harm or negativity to the child. Parents must be careful in exposing children to negativities but they must also tell their children about the truth and reality of society and the world (that our world is indeed filled with bad things and negativities). Dealing with childhood, carefully exposing them to realities without sparking a negative idea in their minds is definitely a task no person can easily do.
Personal Needs vs. Children's Needs
Of course a parent's priority would always be his or her child's needs. Most of the time, the child's needs come first before their personal needs and wants. This is a given fact, but this fact also bears some difficulties with it. Parents are also human beings who have aspirations, needs, and wants in life, most of the time these aspirations, needs, and wants are sacrificed for the well-being of their children. When these are sacrificed and are not fulfilled it can cause significant stress and frustration among parents, another issue they have to juggle with every moment of their lives. Frustrations and personal problems from parents can greatly affect how they treat children, they might develop hostility towards the child or they might push the child to fulfill their needs without considering the child's own wants and needs. Most parents are not child psychologists, but they deal with these issues as they raise their children.
Housekeeping and Care-giving: It is a Commitment
Housekeeping and care giving is a job that parents can't easily quit from. Keeping the house in good condition and taking care of the children is a commitment parents would always do, even if that means doing pet care or other stuff they can't imagine doing. Parents do a whole lot for their children and to help them; services such as bol promo code for sitter city, savings code for care.com are available. These sites understand that parents deal with a lot of complicated issues when it comes to care giving, caring for a child, housekeeping and even pet care. These sites are committed to giving quality care that would satisfy needs of both children and parents.
Amarendra, the guest author suggests you to check out magic cabin promo code at best science books. He writes for ordersciencebooks.com where you can find cool deals and reviews on children goods like educational toys, games and wooden crafts.